It is December! How did that happen!? I am sure there is going to be so many of us saying this in our posts, but wow this year has gone so quickly. We have had so much fun, made some lovely memories and captured some good photos.
So onto Decembers Me and Mine picture, this was taken on Christmas Day by my Mother in Law. We usually have them taken outside the house, but I wanted one in front of the Christmas tree, to make it all festive!
I hope everyone had a lovely Christmas, and had lots of fun together. We had such a busy month, but such a fun filled month. We had 3 Santa visits in December, a steam train ride, Legoland and Longleat! It meant the kids were bursting for Christmas by the time it arrived. I think this year they were the most excited, and had some very excitable out bursts! However I think this is the best part of being a Mum, watching the excitement and happiness on their faces.
I feel very lucky to be able to give them these opportunities, and also being able to capture those moments too. The kids love looking back at the videos I have created of our days out, and I know they will love it even more in years to come.
So here are all my pictures together for 2016, I know that without this project I wouldn't have these photos. I have now completed 2 years worth of photos, but I know I will be carrying on for my 3rd year in 2017.
I cannot believe that this was my first Me and Mine photo that I took, nearly 2 years ago when we visited Rusty the Hearing Dog Puppy.
Please follow me on my channels to keep up with our adventures! Instagram, Facebook and Twitter
2016 Me and Mine Photos
Me and Mine – January
Me and Mine – February
Me and Mine – March
Me and Mine – April
Me and Mine – May
Me and Mine – June
Me and Mine – July
Me and Mine – August
Me and Mine – September
Me and Mine – October
Me and Mine November
I am taking part in the Me and Mine photo project with Dear Beautiful for my 2nd year. This project is all about capturing your family each month, and not just getting pictures a couple of times a year at photo shoots or at special occasions.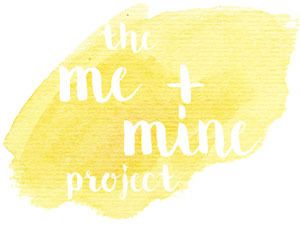 Save
Save
Save
Save