The end of February is here! I hope everyone is enjoying their pancakes today, we have ours for pudding tonight.
This month has flown by, it is a short month this month but also we have just finished half term here. For some reason Hampshire's school holiday was different to a lot of the schools in different areas. We managed to have some lovely days out exploring this month.
This months Me and Mine photos were taken at Welford Park, which is home to The Great British Bake Off, and one of the largest shows of snowdrops.
To top it off you might be able to see the flurries of snow flakes, we had snow! The kids loved it walking around the forest with the snow falling down on them.
If you have seen my blog post on Welford Park, you would have seen how beautiful the snowdrops looked. So it was a perfect  backdrop to our Me and Mine photos this month.
Welford Park had a few little bridges that made a perfect place to play pooh sticks on!
We have had some lovely days out this month as well as Welford Park. St Catherine's Hill was a big hit with the kids, and so close to home as well.
Although one of my new favorite places has to be Devils Punch Bowl, this is going to be a stunning place to visit in the summer. Although we did try to get a Me and Mine photo, but the sun was in our eyes so didn't work at all! But the view was behind us!!
I hope you all had a great February, we have a fun March coming up!
Please follow me on my channels to keep up with our adventures! Instagram, Facebook and Twitter
Me and Mine 2017 
Me and Mine – January 
2016 Me and Mine Photos round up 
2015 Me and Mine Photos round up
I am taking part in the Me and Mine photo project with Dear Beautiful for my 3rd year. This project is all about capturing your family each month, and not just getting pictures a couple of times a year at photo shoots or special occasions.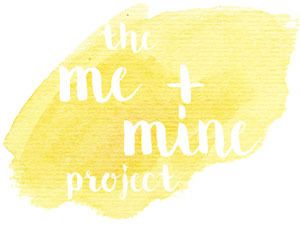 Save
Save
Save
Save