I am taking part in the Me and Mine photo project with Dear Beautiful for my 2nd year. This project is all about capturing your family each month, and not just getting pictures a couple of times a year at photo shoots or at special occasions.
This month has been interesting for us! We've had a busy past couple of months with the kitchen renovation and life being a little crazy, but this month took a different turn. I had a hospital procedure near the start of the month, which was simple and routine but it took its toll on me.
Then after that my back went. I have been diagnosed recently with a auto-immune problem, the specifics haven't been diagnosed yet but they are currently investigating me and trying to figure it all out. So far I've learnt, it means my body is attacking the joints and giving me arthritis symptoms and swelling in my joints. So something is going on in my back, and I have never been in so much pain (well it was on childbirth level) so things have been pretty rubbish over the past 2 weeks.
Thank goodness we got our Me and Mine picture before this happened!
First off here is one to make you laugh! We all got showered, the kids choose their clothes and got dressed to go for something to eat…….however we all choose BLUE! So when I realised I got a photo of it. Feel free to laugh at us, like so many people when we were out did!
Then we had a trip to our local strawberry farm, I did this as a child and loved it. So it was really nice to take the kids along to pick them, they loved it.
This picture didn't turn out that great, but I still wanted to include it. Peek a boo Sofia!
Hopefully health wise I will be much better next month, next month will be a beautiful photo of us at my best friends wedding, I am soooo excited. Have a lovely month everyone
Please follow me on my channels to keep up with our adventures! Instagram, Facebook and Twitter
2016 Me and Mine Photos
Me and Mine – January
Me and Mine – February
Me and Mine – March
Me and Mine – April
Me and Mine – May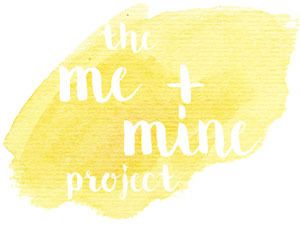 Save