I am taking part in the Me and Mine photo project with Dear Beautiful for my 2nd year. This project is all about capturing your family each month, and not just getting pictures a couple of times a year at photo shoots or at special occasions.
September has been a back to routine month, and it has felt quite a long tiring month. Having all 3 kids at home, and adding in a new puppy to the mix in August was tiring but I really enjoyed it. I enjoyed not having the school routine and having life revolving around it. Things are much more relaxed in the holidays, so September has been quite boring having to get back into it.
Welcomed Gus to our family in August, so we haven't been able to get out on as many walks at the weekend in September as he was too young to walk on the floor, or go to certain places. He was 7.5kg at 8 weeks old, and has been rapidly growing! So became to heavy to carry around. I am looking forward to putting on our boots and getting out walking, and exploring again though.
He is such a perfect puppy though, and we have all fallen in love with him. I will teach him to look at the camera….! I really wanted to get a family photo of him in it this month, but it was very hard and I failed. I thought the beach would be a good place to go to get our family photo, but no dogs allowed on the beach yet….also it was soooooo windy and sending the kids mad, let alone the dog! These are my very failed photos sat on a wall in the car park, getting blown away!
Are we boring you Gus?
Yes great spot, up high looking over the beach, nope set the camera settings wrong and didn't do what it was meant to. I ended up with 10 shots of random areas of us, and all different colours, and it wasn't until I was back in the car that I realised, and I was not getting everyone back out! However the kids are looking and doing their bit…….parents and dog nope!! Also hubby laughed at this picture as he said I had a person stood on my leg!
Try again next month!
We had a day trip up to see Kevs Mum, as it was her 70th Birthday, and we treated her to afternoon tea at Stanton Manor Hotel. It was really nice, hotel was fantastic, staff and venue. They even did her an extra one on a slate with Happy Birthday in chocolate sauce, and all came in signing Happy Birthday!
So I took this opportunity to get someone else to take this photo!
It was also hubbys birthday this month, although it was on a school/work day, so we couldn't do much. He got presents, cards, homemade burgers for dinner and a cake to finish off! Even Gus made it into this one.
So that's it this month, onto October, which is filled with pumpkins, dressing up and Halloween!
Please follow me on my channels to keep up with our adventures! Instagram, Facebook and Twitter
2016 Me and Mine Photos
Me and Mine – January
Me and Mine – February
Me and Mine – March
Me and Mine – April
Me and Mine – May
Me and Mine – June
Me and Mine – July
Me and Mine – August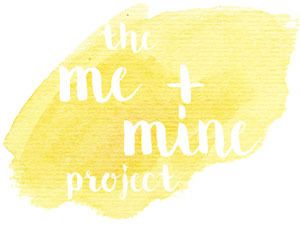 Save
Save
Save
Save